Resident Portal | How to set-up Autopay
Check out the resources below to learn how to set up Autopay in your resident portal.
Step 1: Resident Dashboard
From your resident dashboard, scroll down to the Community section.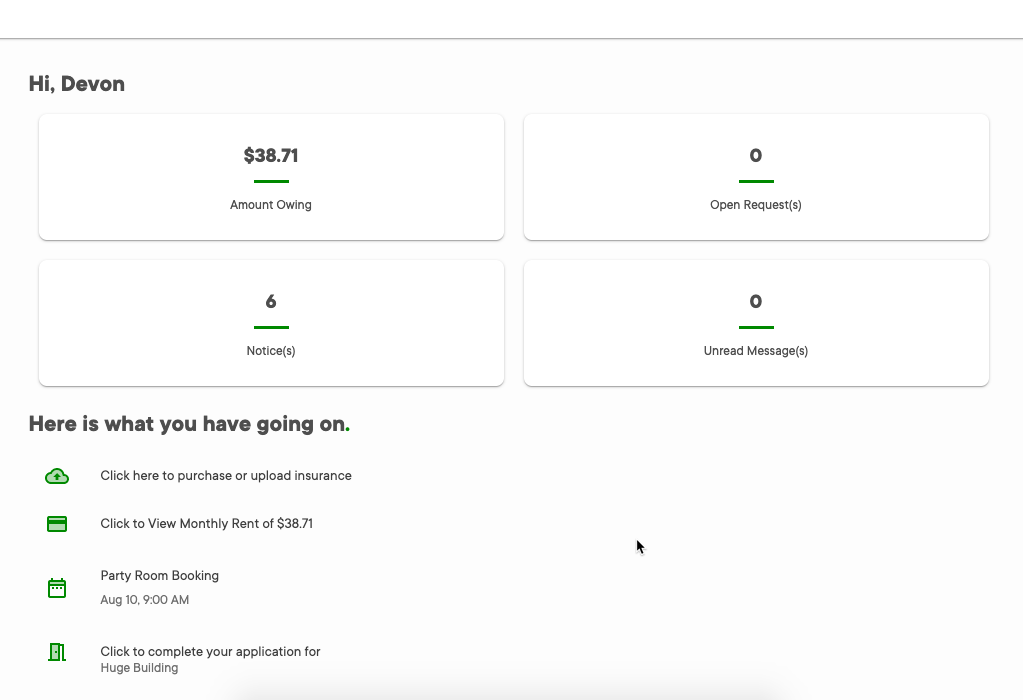 Step 2: Autopay Set-up
Select the Get Started to start setting up autopay.
Step 3: Autopay Pop-Up
Select the Get Started button to open the form.
Step 4: Autopay Form
Fill in the information required in the form, and upload a void cheque.
When done, click the Save button.
Video Tutorial
---
---